SANDRO X YUKO NISHIKAWA
An artistic, eco-friendly and charitable endeavour
The Japanese artist and ceramicist based in New York has rendered her world in recycled paper mache and designed an array of mobiles, brought to life at select North America Sandro boutiques* and store windows worldwide.
*Available at Sandro Prince Street, Sandro at Aventura, and Sandro at South Coast Plaza.

Produced entirely by hand, each and every mobile is unique.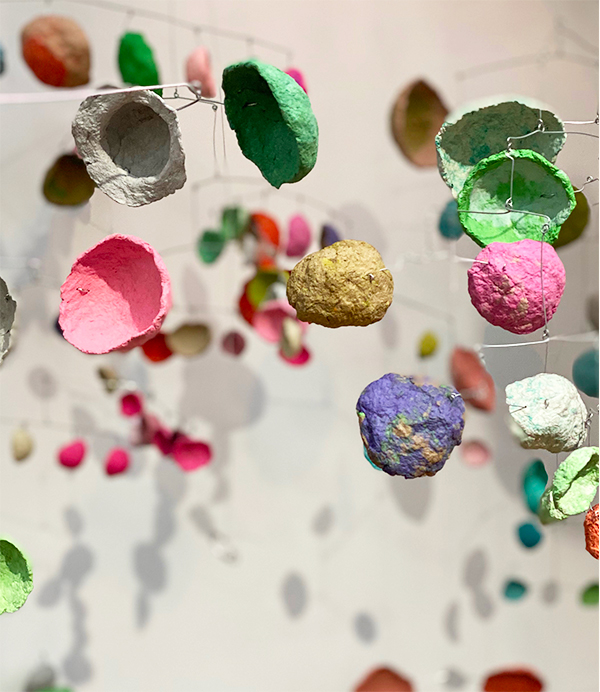 Title of the work: Beans, Pinecones, Umbrellas
SANDRO & ART
For Evelyne and Ilan Chetrite, founders and creative directors of SANDRO, art is an inexhaustible source of inspiration and field of expression. These collaborations are a means of supporting and promoting emerging creative talent.

Here, the fashion house emphasises the artisanal and eco-friendly know-how of Japanese artist Yuko Nishikawa, and shared creative values.
Beans, Pinecones, Umbrellas is my expression of joy through mobiles, whose wonky colourful dots sway and giggle as we walk and stir the air around them.

YUKO NISHIKAWA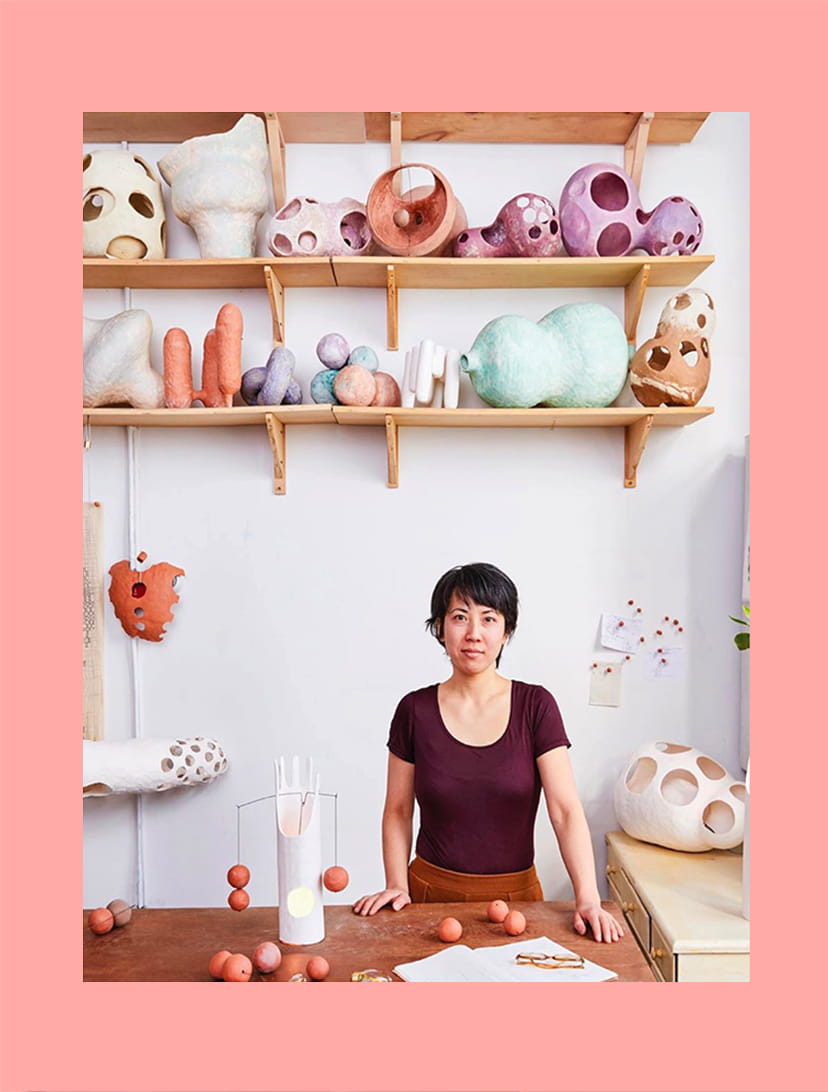 AN ARTISTIC, ECO-FRIENDLY AND CHARITABLE ENDEAVOUR
This artistic collaboration is the first of its kind for SANDRO, which is offering these sculptures for sale from 22 April 2021, in partnership on firstdibs.com

Net proceeds will be donated to One Tree Planted, an environmental charity dedicated to making it easier for individuals and businesses to give back to the environment, create a healthier climate, protect biodiversity and help reforestation efforts around the world, all by planting trees.